The construction industry runs on a variety of manually or semi-manually operated machines. These machines form necessary road construction equipment and are generous in size. As per the project's requirement, industrialists purchase various sizes of road construction tools and equipment. If you are working on a small-scale project, you may need small-sized road construction equipment. However, no matter the equipment's size, the functioning equipment remains the same. Road construction is a highly calculated venture that calls for meticulous planning and deploying a series of specialised road construction equipment.Commonly, constructing a road involves operations like blasting rocks, digging deep excavations, and other challenging tasks that need a variety of construction vehicles. If you want to learn more about road construction equipment and its uses, read the article to know more.
Motor Grader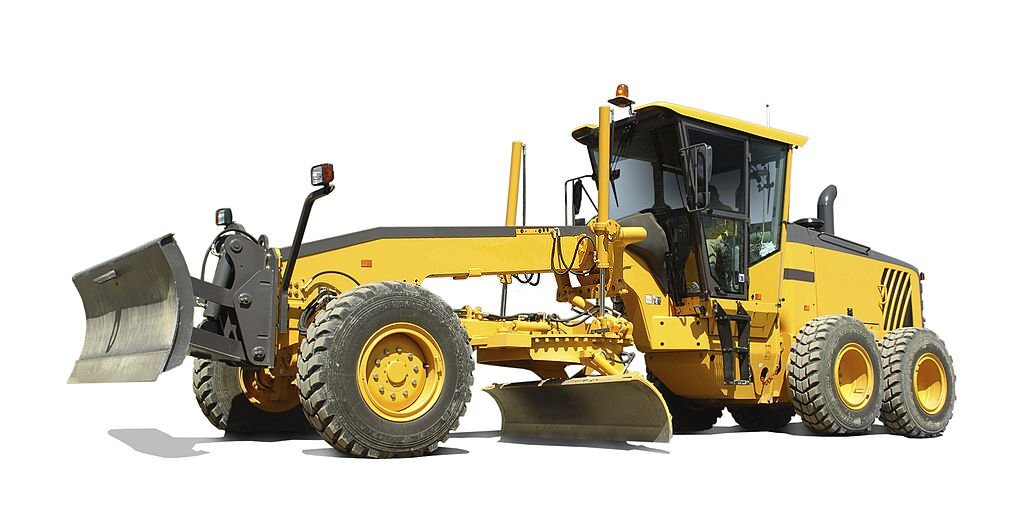 Popularly known as a road grader, Motor grader or maintainer, it is the equipment used to flatten surfaces for asphalt to be laid on. It is undoubtedly one of the most vital pieces of equipment on site.Standard motor grader models comprise three axles, where the engine and cab on the rear axle is situated towards the back end of the vehicle. A third axle is located towards the front of the vehicle – having a blade in between.
Considering the frame arrangements of the motor graders they are classified into two: articulated frame motor graders and rigid frame motor graders.
Rigid frame motor graders consist of an individual axle and cannot turn right or left about the pivotal point on the axle. Whereas articulated frame motor graders are attached with the support of a hinge between the front and the rear axle – allowing them to move quickly in small spaces.
Road Roller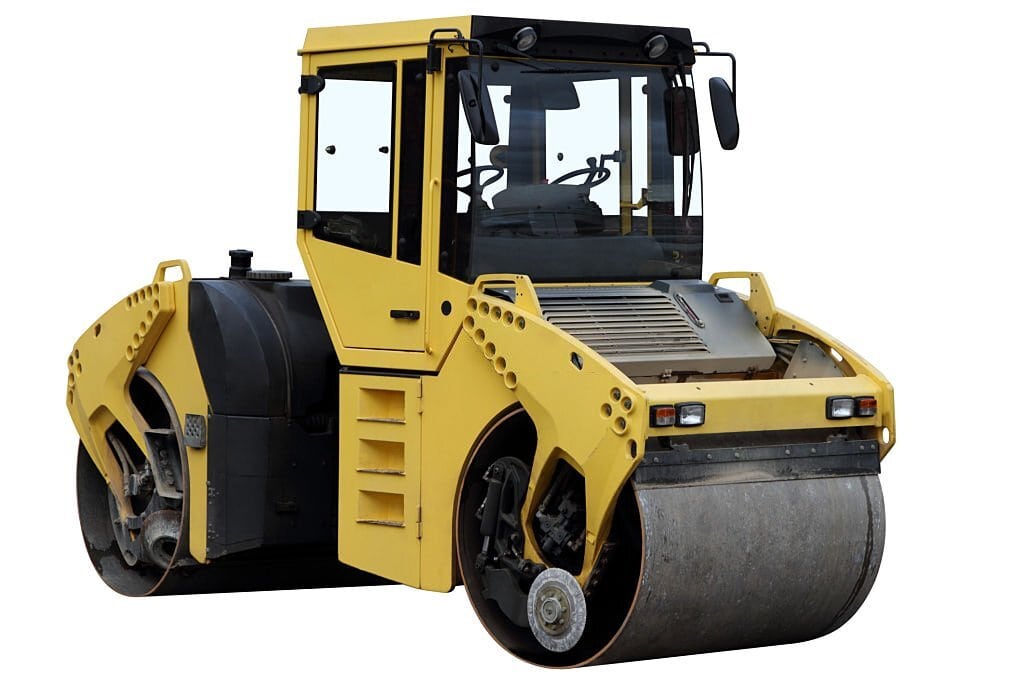 One of the primary road construction equipment is the road roller. Road rollers can be double-drum asphalt, rubber tire rollers, or a combination. It highly depends on your road project and what kind of road rollers you will require to push and distribute the asphalt mixture.
There are various categories of road rollers used in project work, with the choice depending on the task, project size, and material to be pressed. This includes a vibratory roller, smooth wheeled roller, sheepsfoot roller, and pneumatic tyred roller. If one aims to deliver a satisfactory project, one must invest in a high-functioning road roller, as it is a top priority when it comes to buying road construction equipment.
Asphalt Mix Plant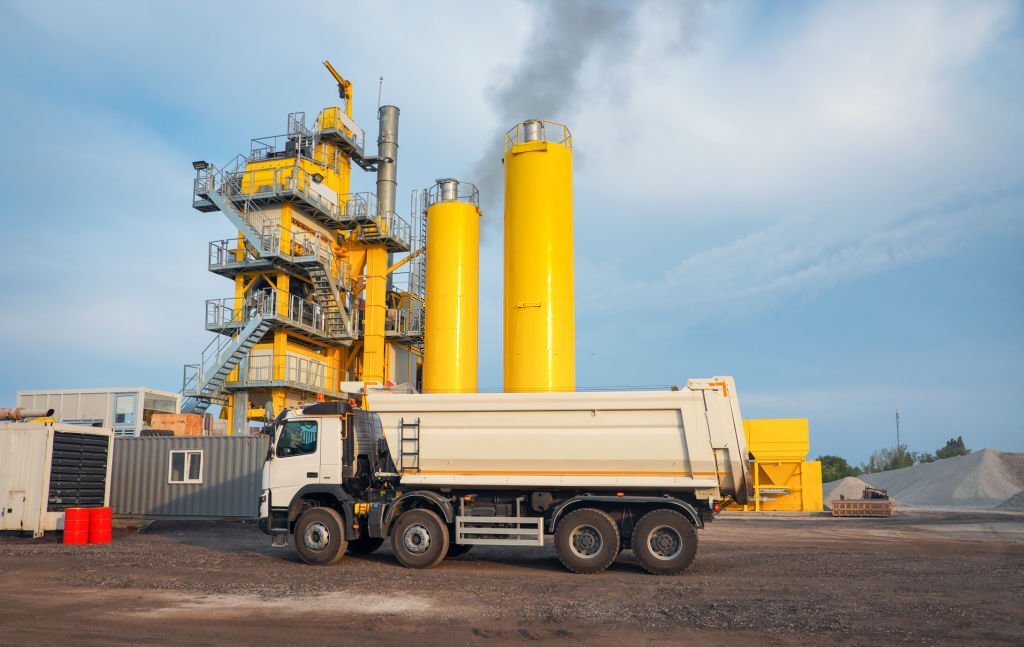 An asphalt plant is a mandatory road construction equipment used for the blending of asphalt concrete and other segregated forms of road stones and minerals (used in the process of road construction).
These hot mix plants combine mineral components, sand and a kind of filler – in measured proportions, heat the blend and then coat it using a binder.
Forklift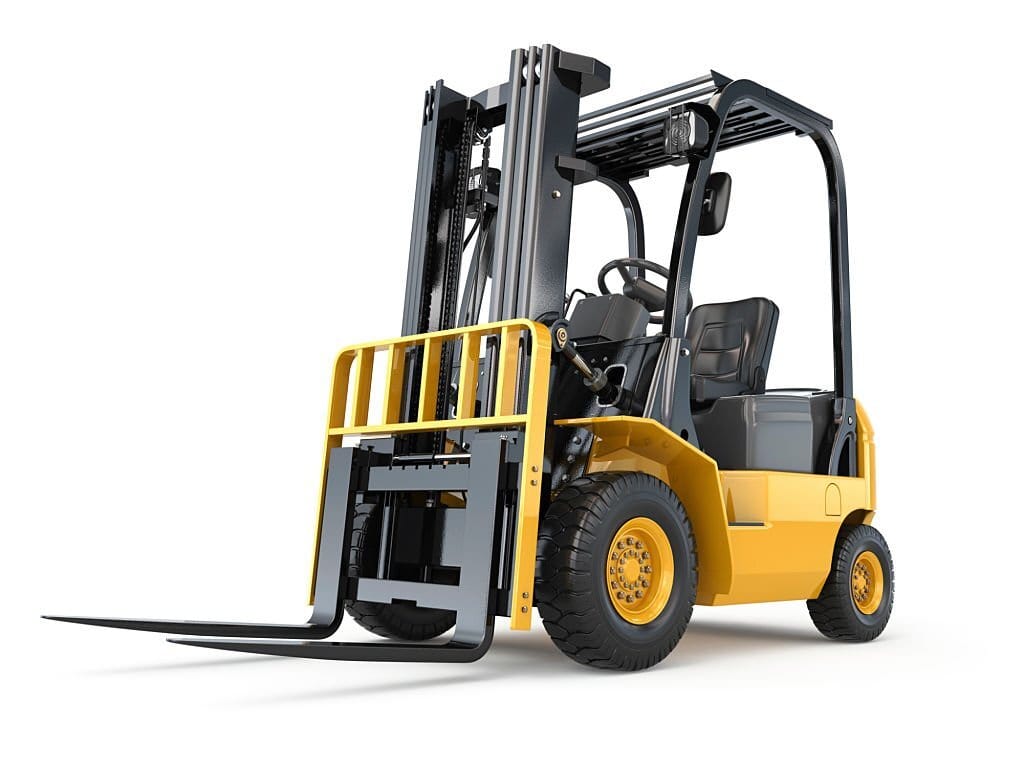 Last but not least, you will need a forklift to efficiently execute any large-scale construction project. A forklift is a vehicle with an attached platform that can be adjusted to lift an object on or below the ground and move to a different location. A forklift was earlier used to carry around objects only in factories, but the vehicle got redesigned over the years to serve in other places as well.
Usually, building a road consists of operations like digging deep excavations, blasting rocks, and other difficult tasks that require a line of construction vehicles. In such scenarios, a forklift can really come in handy.
Where to Find Long-lasting Road Construction Equipment?
To ensure you are buying your road construction equipment from the best in town, you must only rely on Coninfra Machinery Private Ltd. Coninfra Machinery is the recognised construction equipment manufacturer in India. How? Because our company is celebrated for shipping only superior-quality road construction equipment and services. Our professionals believe in customising the machines to meet our client's demands.
Our engineers work hard to ensure all machines offer their utmost best performance and are long-lasting. To buy sturdy and reliable equipment, contact us today at sales@coninfra.in or call us at +91 90999 41311. We are happy to help you!